In the Salnés valley, in a peaceful land bathed by the River Umia...
Surrounded by meadows,by woods and under the watchful eye of the remains of a Celtic settlement...you will find the vineyards from which arise Predestinado.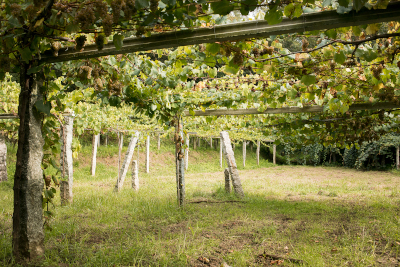 These vineyards that used to belong to the Monastery of Armenteira, are hundreds of years old and in these they have planted the varieties of caíño and albariño. With the arrival of phyllosera, they planted foreign varieties from the Americas.Since then, the vineyard has undergone a series of changes in its cultivation,until in one given moment she reconverted it returning to that primogen albariño,with the small bunch.The earth responded, offering up an excellent production,without a doubt, this was the appropriate variety for this land from which the water flows in winter.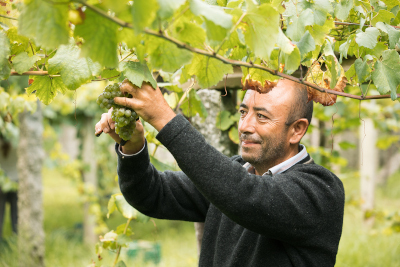 The development of these vineyards has been shaped by a strong commitment to protection and a respect for nature, knowing future generations will depend on what we do today.
A work philosophy that applies ancestral processes to the cultivation and care of the vines united by innovation, gives, as a result , exceptional harvests.
The use of plastic-free ties, the utilisation of organic fertiliser and adequately preparing the repose of the vines until it is awakened, these are some of the examples of our commitment to the environment.